Dependable Quality Tree Service
Tree Service Tampa | Tree Service Carrollwood | Tree Service Oldsmar | Tree Service Odessa
Complete Tree Services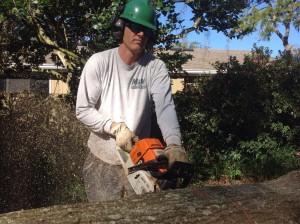 We provide all the tree services you need to keep the trees and shrubs on your property healthy and beautiful all year long. M & M Tree Service, Inc. has ISA Certified Arborists on staff who are expertly trained to understand the unique needs of your Florida trees. Trees are a valuable, growing asset to any home or business and consistent maintenance is vital for the long term health, safety and aesthetics of your Tampa Bay property. We take pride in each tree we plant, trim or remove and our goal is to raise the standard of tree service excellence in Tampa Bay and our industry as a result of our quality work. We have been providing high quality, dependable tree services throughout the Tampa Bay Area and are proud to be the tree service Odessa, tree service West Chase , tree service Oldsmar and tree service Tampa residents have relied on since 1993.
Our Tree Services Include:
Tree Pruning
Professional Tree Selection
Tree Planting
Root Pruning
Tree Bracing & Cabling & Hurricane Preparation
Storm & Disaster Response
Bush Hog Services
Stump Removal & Stump Grinding
Tree Transplanting and Moving
Fertilization & Tree Health Care
Land Clearing & Utility Clearing
Emergency Tree Removal
Certified Arborist Consultation
Tree Demossing
Free Wood Chips
Specializing in the Unique Needs of Florida Trees
The trees, plants, shrubs and bushes in Florida often require special care due to the intense Florida sun, heavy rain or draught conditions and the complexity of the sandy soil. M & M Tree Service, Inc. addresses the unique needs of Florida trees and is highly skilled and trained to ensure your valuable trees are kept healthy and gorgeous throughout the year. M & M Tree Service, Inc. is the tree service Carrollwood residents trust to take the time to explain optimum Florida palm tree care. M & M Tree Service, Inc. is the tree service Tampa homeowners call when a majestic oak needs to be expertly trimmed and prepared for an upcoming hurricane season. M & M Tree Service, Inc. is the tree service Oldsmar businesses count on to maintain their property and health of their trees.
We Do It All!
No job is too big or too small! We have completed everything from small tree trimming and palm tree planting for homeowners to large, tree service projects for commercial and industrial clients. M & M Tree Service, Inc. offers many services other tree companies just cannot handle. We have the heavy equipment needed to complete large projects easily and safely and we are fully licensed and insured so contractors, property managers and homeowners can feel confident in our services.
Tampa Bay's Dependable Tree Service
Additional tree services we provide include root pruning, which is used to prevent roots from growing into driveways and sidewalks, uplifting and damaging them. Root pruning also limits potential damage to the tree during a construction project. Bush hog services to remove heavy vegetation that a normal mower cannot handle. Tree demossing, which includes the removal of moss from a tree, which is not an easy task. We hand pick the visible moss, which provide immediate results. Other companies will spray the moss, which is a lengthy process as the moss slowly dies and falls from the tree, often getting stuck along the way.
Our professional fertilization service has become a favorite with our clients. Fertilizing is adding substances to plants or soils to supplement the supply of essential elements, which is especially important here in Florida, where the soil is extremely unstable and unhealthy for growing most plants and trees. Fertilizers are added to meet the need for each individual tree. Palms trees in particular require a specific blend of fertilizer, applied at the appropriate time of year, in order to bring out their true beauty and ensure their long term health. Trusting a professional tree service like M & M Tree Service, Inc. is recommended, as it is very important not to over-fertilize trees, resulting in adverse effects and permanent damage or destruction.
Our ISA Certified Arborists offer a professional tree consultation, selection and installation service for both residential and commercial customers. There are so many varieties of trees to choose from, each requiring different elements of sun, shade and location for optimum results. Trees are specifically selected for each job site to ensure the tree can tolerate its new conditions (such as wet or dry), size limitations and/or shade and with Tampa Bay water restrictions we must keep water efficiency in mind also when selecting your tree. Our highly trained Arborist will select trees which show good twig extension growth in previous years and healthy roots. We look for trees that have no signs of insects or disease or scars. We install any variety of tree and all sizes.
Free Wood Chips – Call M & M Tree Service, Inc. for details!
Contact Us For A Free Estimate